Cryogenic Gases Safety Training
Attendance of the Cryogenic Gases Safety course gives staff information to understand the specific hazards associated with cryogens, resulting in an assured workforce and a safer workplace.
"From my perspective as a Training Co-Ordinator I find that the website is easily accessible and shows, at a glance, those who have not completed their courses. I am also notified immediately via email when a delegate completes and passes the course as I am sent a copy of their certificate. It is immensely helpful…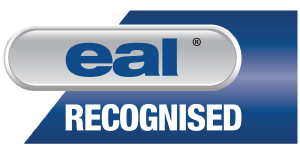 Certification is available as a Nationally Accredited Level 3 Qualification.
Awarded by EAL the Level 3 Qualification is the the highest level of achievement available for compressed gas safety training in the UK - only available from PGS.
All Inclusive Price
Pricing is fully inclusive of classroom & practical training. No additional fees for travel within mainland UK
£895
plus £85 per learner, maximum of 20 learners
£525 if chosen as an additional module
Course Structure for Cryogenic Gases Safety Training
Classroom Session (3.5 hours)
Interactive training on Cryogenic gases and equipment used in a laboratory environment with topics including:
Practical Session (allow approximately 1 hour)
Learners will be given the opportunity to undertake:
The trainer will oversee this task performed by an experienced operator to ensure compliance with current safe procedures & practice.