Oxy-Acetylene / Propane Gases Safety Training
Approximately 90% of incidents involving oxy-acetylene/propane occur due to incorrect light up and shut down procedures and operator error. Attendance gives staff information to understand the specific hazards associated with oxy-acetylene/propane, resulting in an assured workforce and a safer workplace.
Trainer was obviously very experienced and after the initial reaction from some of our older members of staff of "another course? we know all about gas safety" it was pleasing to see that the same people found the course very interesting and also felt they had learned something – thank you.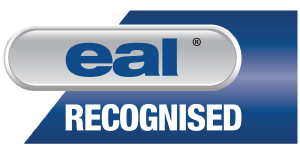 Certification is available as a Nationally Accredited Level 3 Qualification.
Awarded by EAL, the Level 3 Qualification is the the highest level of achievement available for compressed gas safety training in the UK - only available from PGS.
Oxy-fuel Gases Safety e-Learning
Face to face classroom & practical instruction at your location.
Scheduled at customer request.  Max 8 delegates.
Only available where social distancing guidelines can be met.
Trainer led - real time training, allows delegate interaction with Q&A. Practical demonstration included
Scheduled at customer request.  Max 12 delegates.
Supporting practical onsite training can be arranged where social distancing guidelines can be met.
e-Learning course supplemented by onsite practical instruction
Train at your convenience.  Interactive and accessible e-Learning course 1-1.5hrs
Trainer led onsite practical demonstration includes Q&A
Up to 4 delegates per session (max 3 per day)
Course Structure for Oxy-Acetylene / Propane Gases Safety Training
Classroom Session (3.5 hours)
Interactive training on oxy-acetylene/propane gases and equipment with topics including:
Practical Session (allow approximately 1 hour)
Learners will be given the opportunity to undertake:
The trainer will oversee this task performed by an experienced operator to ensure compliance with current safe procedures & practice.
Oxy-Acetylene/Propane CP7 Inspection Module
An optional module suitable for experienced operators who are tasked with the inspection of oxy-fuel gas sets.
Delegates must have attended the oxy-fuel gas user course prior to attending. This module is suitable only for operators who are experienced in the safe use & handling of these gases and associated equipment.
All delegates will perform a full inspection using the PGS Inspection Manual and Checklist.
Inspection workshop (delivered on day 2)
maximum 6 delegates £995
Please enquire about this option at the time of booking
Related and Alternative Training Options
Open workshops are regularly delivered at our centrally located training academy in Cheshire and in partnership with distributors throughout the UK.
Delegates will learn how to undertake the annual inspection of oxy-acetylene/propane equipment as required by BCGA CP7 and have an understanding of the hazards and properties of oxy-fuel gases.
Acetylene/  Oxy-Fuel / Oxygen / Propane